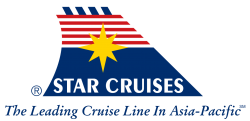 Thu 28 Jul 16
WITH just over 100 days to go before the launch of Dream Cruises' Genting Dream in Nov 2016, Star Cruises' assistant vice president sales and marketing, Brigita Devries gave distribution partners and media a peek of what to expect at an event in Sydney yesterday.

Thu 28 Jul 16
TRAVELMARVEL has for the first time launched a dedicated Russia brochure for 2017, with the APT offshoot saying it's responding to strong levels of enquiry for the destination.

Thu 28 Jul 16
ROYAL Caribbean Cruises has praised the IPART draft report on maximum fees and charges for cruise ships in Sydney Harbour released on Tue as being "both thorough and balanced".

Tue 26 Jul 16
THE Independent Pricing and Regulatory Tribunal of NSW has raised concerns for the long-term outlook for the cruise industry, saying in a newly released report that growth in recent years "is uncertain" to be maintained.